What is a nickel based alloy?
Nickel-based alloys are alloys that have a combination of high strength and certain resistance to oxidation and corrosion at high temperatures of 650 to 1000 °C. According to the main performance, it is subdivided into nickel-based heat-resistant alloy, nickel-based corrosion-resistant alloy, nickel-based wear-resistant alloy, nickel-based precision alloy and nickel-based shape memory alloy. Superalloys are classified into iron-based superalloys, nickel-based superalloys and cobalt-based superalloys according to the matrix. Among them, nickel-based superalloys are referred to as nickel-based alloys.

Designated as UNS N08020, Alloy 20 (also known as "Incoloy 020" or "Incoloy 20") is a nickel-iron-chromium alloy with additions of copper and molybdenum. It has exceptional corrosion resistance to sulfuric acid, choloride stress-corrosion cracking, nitric acid, and phosphoric acid. Alloy 20 can be readily hot-formed or cold-formed to valves, pipe fittings, flanges, fasteners, pumps, tanks, as well as heat exchanger components. The hot forming temperature should be in the range of 1400-2150°F [760-1175°C]. Usually, the heat treatment of annealing should be conducted at the temperature range of 1800-1850°F [982-1010°C]. Alloy 20 is widely used for the production of gasoline, organic & inorganic chemicals, pharmaceutical processing, and food industry.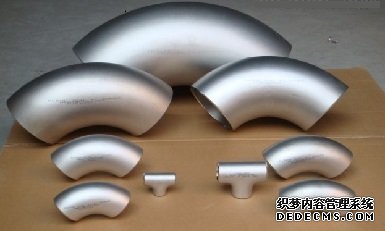 ASTM B366 UNS N08020, Incoloy 020 elbows and tees.
1. Chemical Composition Requirements
The Chemical Composition of Alloy 20, %
Nickel
32.0-38.0
Chromiun
19.0-21.0
Copper
3.0-4.0
Molybdenum
2.0-3.0
Iron
Balance
Carbon
≤0.07
Niobium+tantalum
8*C-1.0
Managanese
≤2.00
Phosphorus
≤0.045
Sulfur
≤0.035
Silicon
≤1.00
2. Mechanical Properties of Alloy 20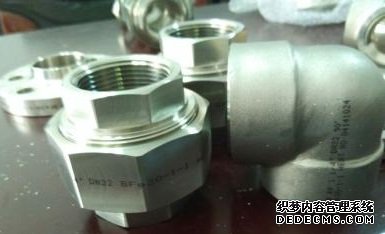 ASTM B462 Alloy 20 (UNS N08020) forged fittings and forged flanges.
Tensile Strength, min.
Yield Strength, min.
Elongation, min.
Young's Modulus
Mpa
ksi
Mpa
ksi
%
103ksi
Gpa
620
90
300
45
40
28
193
3. Physical Properties of Alloy 20
| Density | Specific Heat | Electrical Resistivity | Thermal Conductivity |
| --- | --- | --- | --- |
| g/cm3 | J/kg.°C | µΩ·m | W/m.°C |
| 8.08 | 500 | 1.08 | 12.3 |
4. Product Forms and Standards
| Product Form | Standard |
| --- | --- |
| Rod, bar and wire | ASTM B473, B472, B462 |
| Plate, sheet and strip | ASTM A240, A480, B463, B906 |
| Seamless pipe and tube | ASTM B729, B829 |
| Welded pipe | ASTM B464, B775 |
| Welded tube | ASTM B468, B751 |
| Welded fittings | ASTM B366 |
| Forged flanges and forged fittings | ASTM B462, B472 |
上一篇:GB 9711 standard spiral steel pipe
下一篇:Hot-rolled steel pipe specifications, production technology, and scope of application
Nickel & Nickel Alloy 20 Elbow: